Technical Services & Economic Development Advisor
Wabun Tribal Council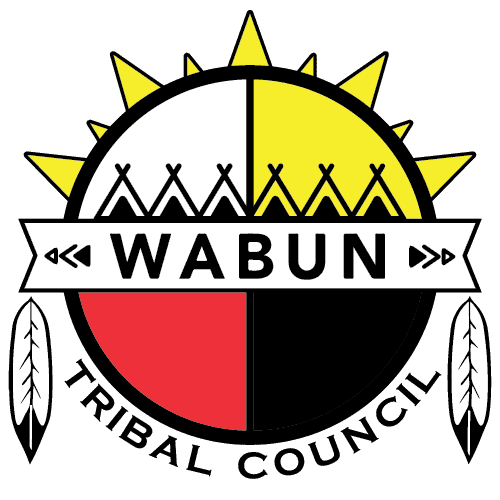 Under the direction of the Wabun Tribal Council Chairperson, provides support to the members of the Wabun First Nations. His/her overall objective is to provide capital infrastructure project management support, assist with community development needs including Economic Development.  He/she will work with the member First Nations, funding agencies and outside experts in providing technical and advisory assistance on capital project and infrastructure issues, business development and resource problems. He/she will assist the Tribal Council to establish and expand the overall development potential within the Wabun First Nations and help plan, organize and administer the Wabun Technical Services & Economic Development Program.
In his/her combined role as Technical Services & Economic Development Advisor, he/she will aid the Wabun First Nations to enhance their capacity for management, administration and local government as it pertains to technical services and economic development ventures.
He/she will work closely with Band management and First Nation Public Works Departments to identify community capital infrastructure projects. The successful candidate will assist in capital planning and reporting as needed.
He/she will identify overall potential for business establishments in First Nation communities within the Wabun area in consultation with the local First Nations in ensuring community priorities are met.
Assist and advise First Nation entrepreneurs in developing and operating their own businesses while encouraging good management and credit practices to ensure repayment of loans and accumulation of Capital. This includes proposal development and application assistance to government funding opportunities.
Responsibilities
Assist the Wabun First Nations to access maximum funding for Band Government from the Department and all other levels of government.
Work with Wabun FN local Economic Development Officers to identify and assist with community priorities.
Advise the Wabun First Nations to better understanding of legal framework and Authorities.
Assist and advise the Wabun First Nations in developing organizational structures, relationships and functions.
Conduct/assist with strategic planning and policy development.
Participate in negotiations at local, provincial and federal levels when requested.
Education and Work Experience
Technologist or project management diploma.
Project management experience.
Knowledge of Business and Government Finance.
Marketing methods, management accounting principles and practices.
Government regulations and policies ruling in order to assess management.
Marketing effectiveness of proposed business operations.
Business administration, accounting and economics.
Number of years administrative work experience in a business environment where practical accomplishments were achieved.
Assessing and advising on business, resource management.
It requires the incumbent to be able to set their development within the Board, social-economic local and regional trends as they relate to the overall economy.
Valid Ontario Drivers License.
Have the ability to travel extensively.

 
Position-Type:  Full-Time.
Closing Date: Until Filled.
 We would like to thank all those interested in the position,
however, only those candidates chosen for an interview will be contacted.
Send resume to:
Jason Batise, Executive Director
Wabun Tribal Council
313 Railway St.
Timmins, ON.  P4N 2P4